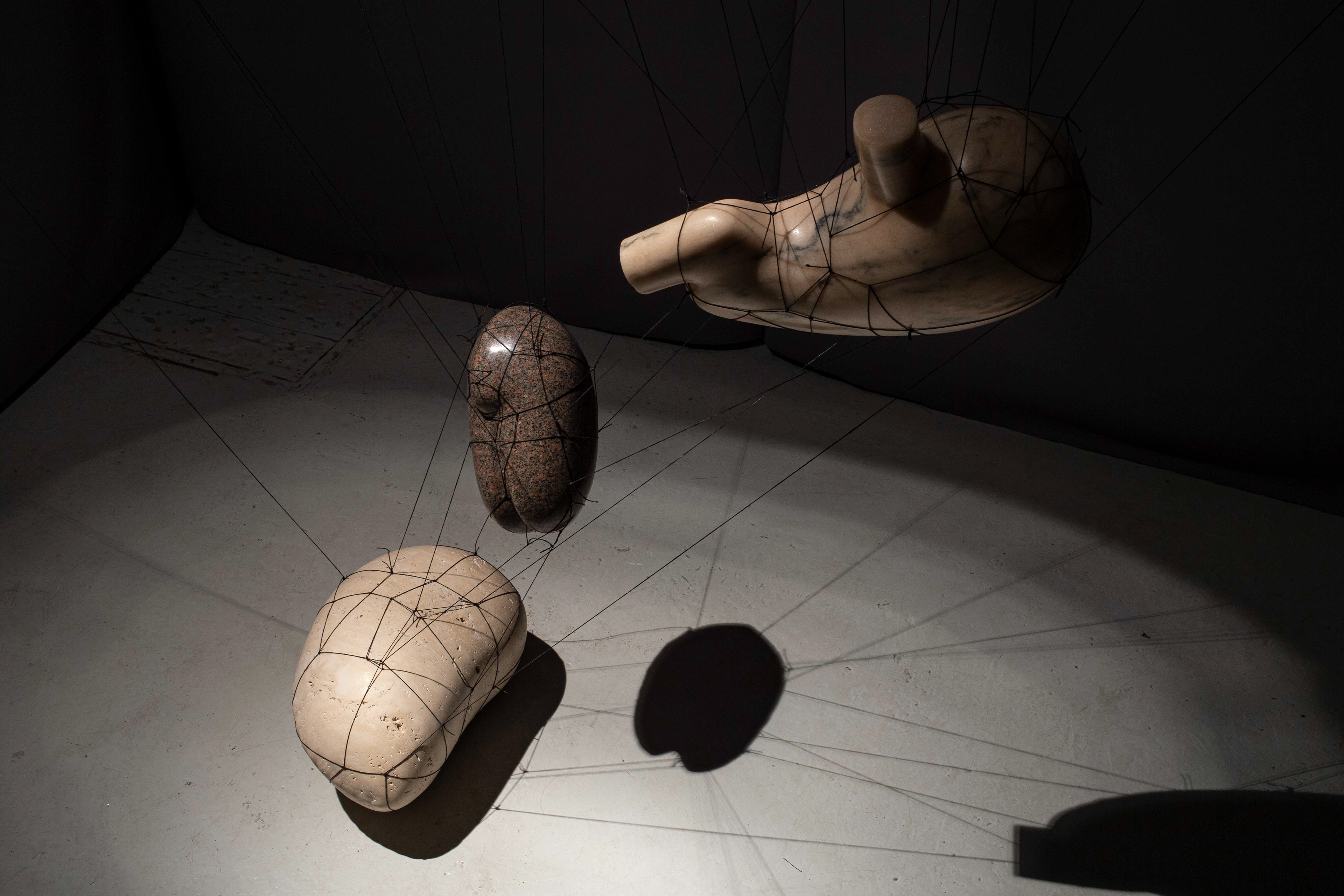 Curated by Sasha Rose Richter and Pamela Grombacher.
Membranlogik
Beskyttelse
Fleksibilitet
Ufrivillig
Morbiditet
Omklamrende
Amøbe
Parasit
Parasitangreb
Tåge = angstsituation

Translated as 
Membrane logic 
Protection
Flexibility
Involuntary
Morbidity
Possessive
Amoeba
Parasite
Parasitism
Fog = anxiety situation
This exhibition centers on the parasitic figure of the amoeba.

A single-celled organism that is sustained by the body of its host, the amoeba lurks within humans. There it lies dormant, awaiting ideal conditions for its growth, when it can feed and expand, slowly. The amoeba typically evades detection and diagnosis. When it is treated, the antibiotics destroy all of the host's protective microbes and compromise her immune system, leaving her vulnerable to physical and even mental illness, including anxiety and depression.

Lind combines sculpture and slide projection in an immersive installation that evokes the bodily materiality of the amoeba and contextualizes this figure within the gendered history of mental illness, tracing the lingering harm caused by pathologizing female psychology. She instead considers the potential for empowerment through vulnerability as a form of feminist resistance.

Exhibition: August/September, 2019
Event: Performance Lecture at KØN, Aarhus
Exhibition space: rum46, Aarhus 
Supported by rum46 and Aarhus Kommune.