Curated by Sasha Rose Richter, Pamela Grombacher and Francis Patrick Brady.
Artists and curators invited to the secret dinner:
Lotte Bækgaard
(DK), Stefan Bakmand (DK), Emil Brahe (DK),
Francis Patrick Brady
(CA/UK/SE), Pamela Grombacher (CA/DK),
Jette Gejl Kristensen
(DK), Pernille Randrup Pedersen (DK), Sasha Rose Richter (DK),
Julie Stavad
(DK),
Noelia Mora Solvez
(CT/DK),
Tanja Nellemann Kruse
(DK).
With this projects Francis Brady explored the politics of invitation within the art industry in a Danish context. In a satire of the "artist dinner" that often follows exhibition openings, Brady invited ten artists to create every aspect of a "secret society" dinner and afterwards attend a dinner party. Brady argues that, as intangible concepts, openness and inclusivity are often claimed and enacted through bureaucratic means such as open call application processes, public events, and open archives. But even these well-intentioned practices can be exclusionary, with administrative barriers that are passable for some and prohibitive for others.
The dinner itself explored the unwritten rules of hospitality. Structured as a live action role play (LARP) game, the guests played the role of themselves but created a secret "true-self" that they were to keep secret from the other dinner guests. The invitation also asked them to bring some food and another contribution to the secret society which could be a sculpture, a conceptual work of art, a poem, a song, a drink, a set of plates, a table cloth, a speech, an outfit or attitude.
These roles created the critical distance that is required to examine the unwritten rules of hospitality from a broader perspective. What does it mean to bend or break unwritten rules? How do unwritten rules govern guest/host relations, and how might they uphold power imbalances within that relationship? How do they translate across cultures, and what might such cultural differences suggest about the larger "guest/host" dynamics involved in migration politics, national identity, and social belonging? What does it mean to be invited and what does it mean when we are not invited? What are the other barriers and different ways in which we can be invited but not welcome, or invited but not able to attend?
A week after the dinner all the guests and the public were invited in for a symposium to unpack all the questions around the dinner party.
The project was a part of TRACING THE TRACKS, Gæstebud.

TRACING THE TRACKS marked rum46's 25th anniversary as an exhibition space with a series of exhibitions during 2020. On the basis of five previous rum46 projects we are providing a thematic inspiration and historical guided framework for 25 contributors divided into 5 exhibitions - we have now reached the fifth in this series.

The original Gæstebud project engaged with hospitality and the invitation as a complicated generosity so how have these concepts of invitation and hospitality changed? How do invitations to participate differ in terms of including different types of public? Is secrecy a strategy that can only be used for bad deeds?

Exhibition: November/December, 2020
Events: Secret dinner party and symposium
Exhibition place: rum46, Aarhus
Supported by Nordic Culture Fund, Statens Kunstfond, Aarhus Kommune and rum46.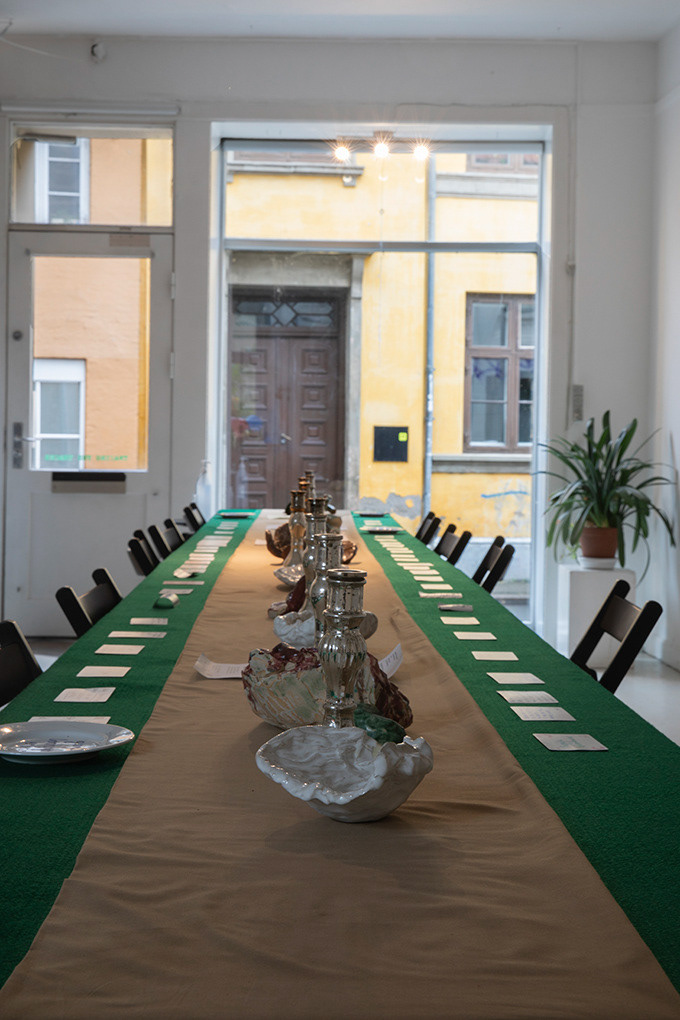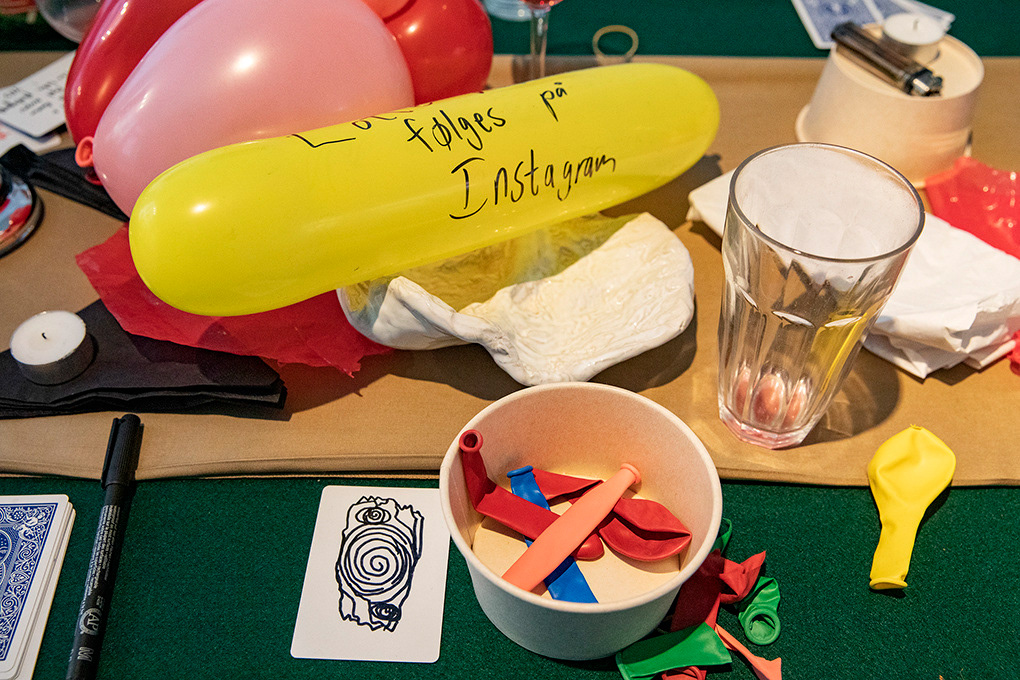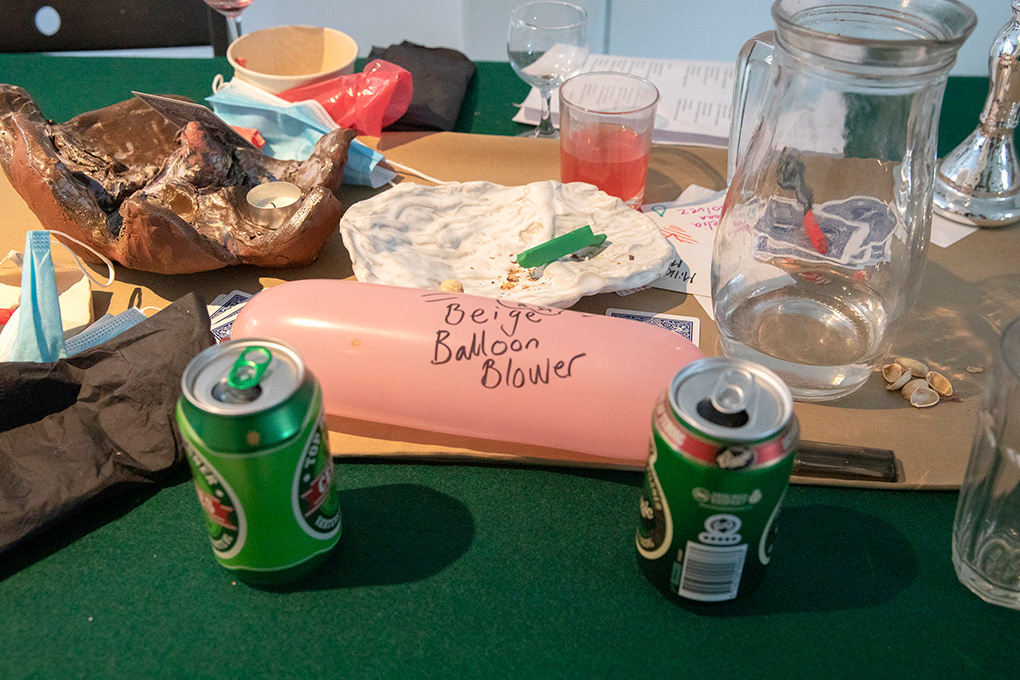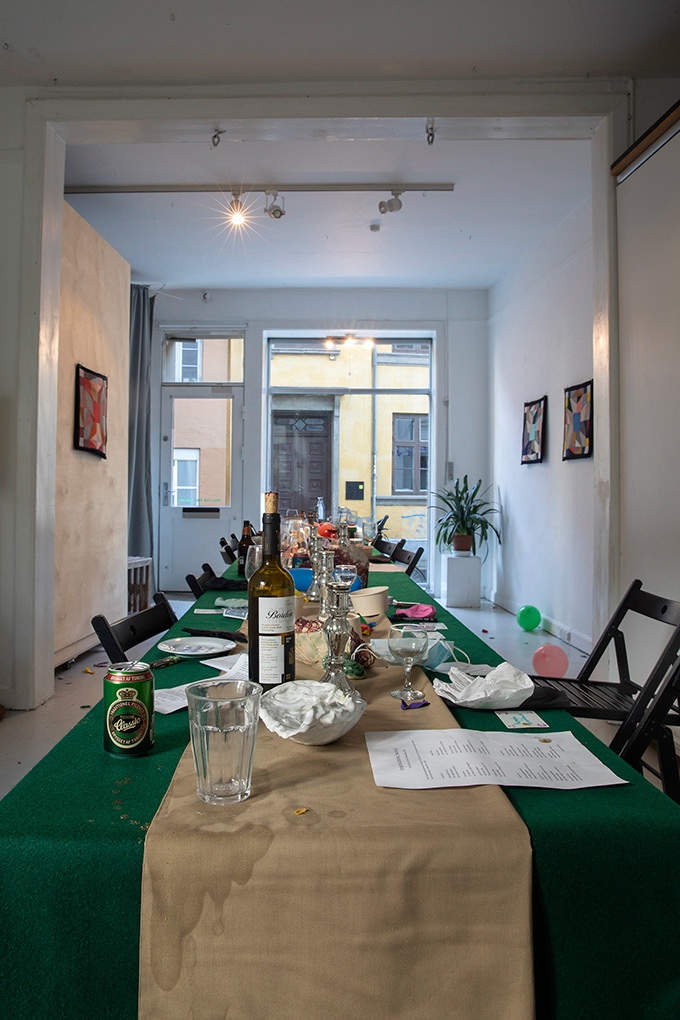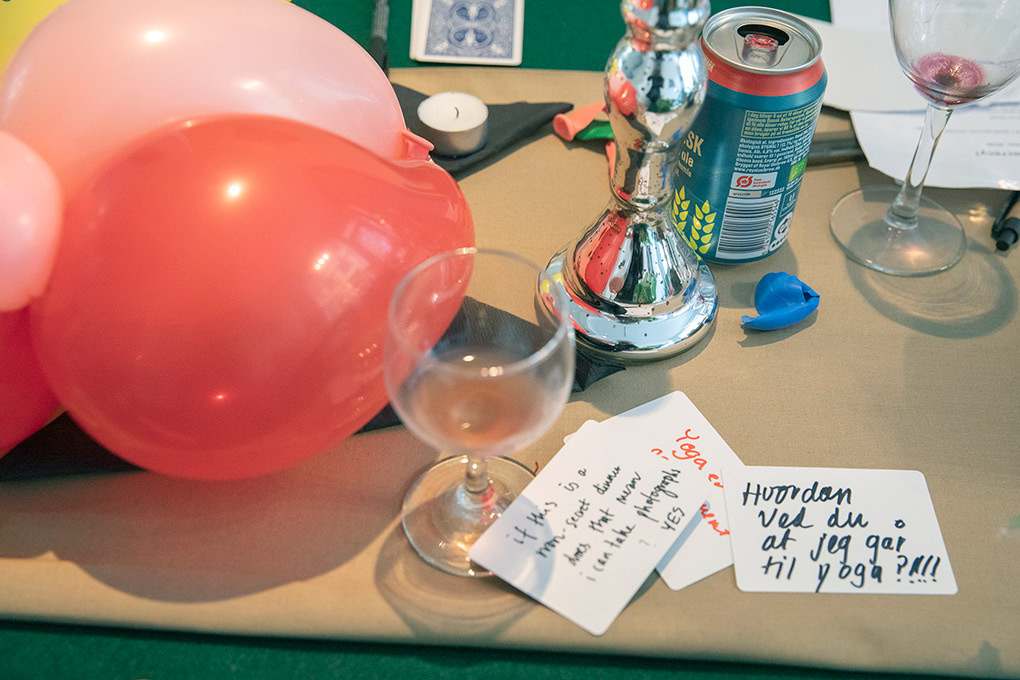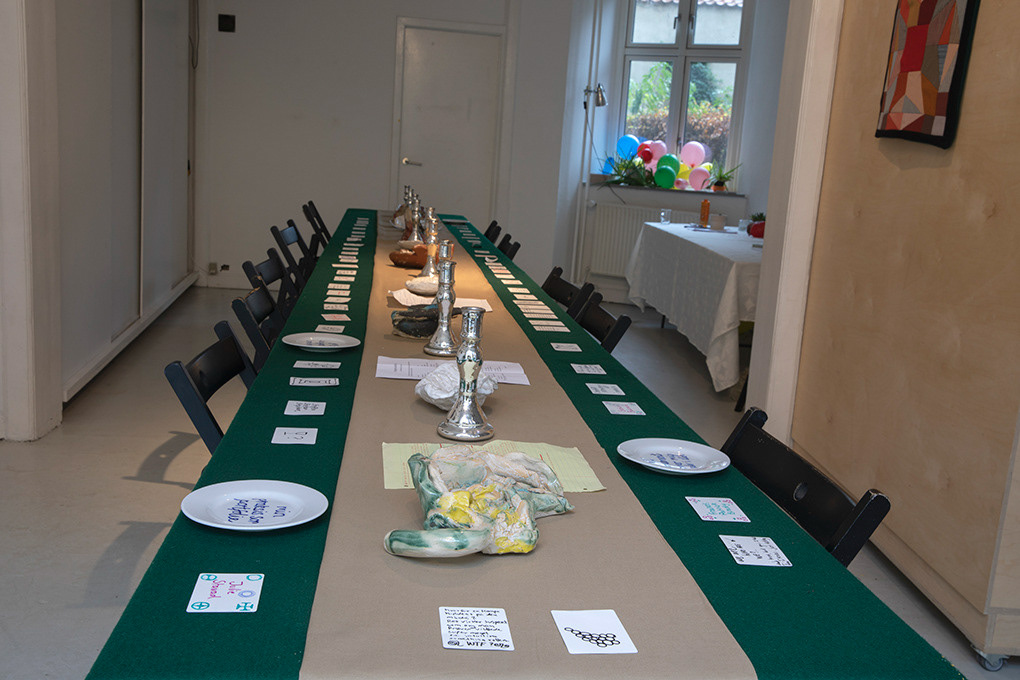 Photo credit Barbara Katzin og Oona Libens