Juxtapose Art Fair
is an international, biennial art fair for artist-run exhibition spaces and other independent projects.
Exhibiting artist-run initiatives in Rå Hal (Platform) 2021:
3:e Våningen (SE), AllArtNow (SE/SY), Candyland (SE), Catalyst Arts (UK), Celsius Projects (SE), Detroit Stockholm (SE), ETAJ (RO), Galleri Rostrum (SE), Galleri TESE (DK), Gängeviertel (DE), Kunsten at Tjene (DK), M100 (DK), Ormston House (IE), OXER (DK), Pist Protta (DK), QWERTY (DK), ruimteCAESUUR (NL), Salon75 (DK), Small Projects (NO/PH), Spanien19c (DK), Studio 44 (SE), Studiodo (UK), Syzygy (NL), Til Vægs (DK), Vestlandsutstillingen (NO).
Exhibiting artist-run initiatives in Aarhus (Offsite) 2021:
KH7artspace, Cantina, Enter artspace, Se! udstillings- og projektrum, Pakhus64 and Huggeormen⁠⁠
What is Juxtapose Art Fair?
Juxtapose Art Fair is a new gathering for non-profit galleries and other organizations that are run by visual artists. We have two main goals: to support artists who work in what is known as the artist-run sector and to spread awareness about the sector's vital contributions to the broader art world.
First and foremost our public programming aims to increase visibility for artist-run projects, which are typically less well-known than art museums and galleries, and can be hard to find. Together, the fair's Platform- and Off-Site exhibitions present the work of 30 Danish and international artist-run spaces. By gathering many different kinds of artist-run projects together we hope to create a welcoming environment for visitors to discover this exciting part of the artworld.
Our public programs also offer deeper insights into the workings of the artist-run sector. For example, the Foyer exhibition focuses on the artists behind artist-run spaces to highlight their dual role as both artists and curators. Our panel discussions delve into the importance of collaboration and networking within the sector, and put a spotlight on the artist-run scene here in Aarhus. Visitors can further explore local spaces through our Off-Site guided tours. To our delight the exhibitors have also arranged a wide array of performances, talks, debates, film screenings and other events showcasing their organizations' specific profiles.
Behind the scenes Juxtapose Art Fair creates opportunities for our exhibiting artists to meet and learn from one another. In the days leading up to and during the fair, Juxtapose co-hosts a conference, a series of discussion groups, and a visiting curators program in collaboration with several partner organizations.
Sharing knowledge, ideas, and inspiration is of huge importance to artists who run exhibition spaces with very few resources. By facilitating conversations about what it means to work in the artist-run sector, the fair creates space for artist-run initiatives to lean on and bolster one another.
In a nutshell, Juxtapose Art Fair is a celebration of the artist-run sector. With these exhibitions and programs, we want to make the sector more visible to the public, and to strengthen it from within.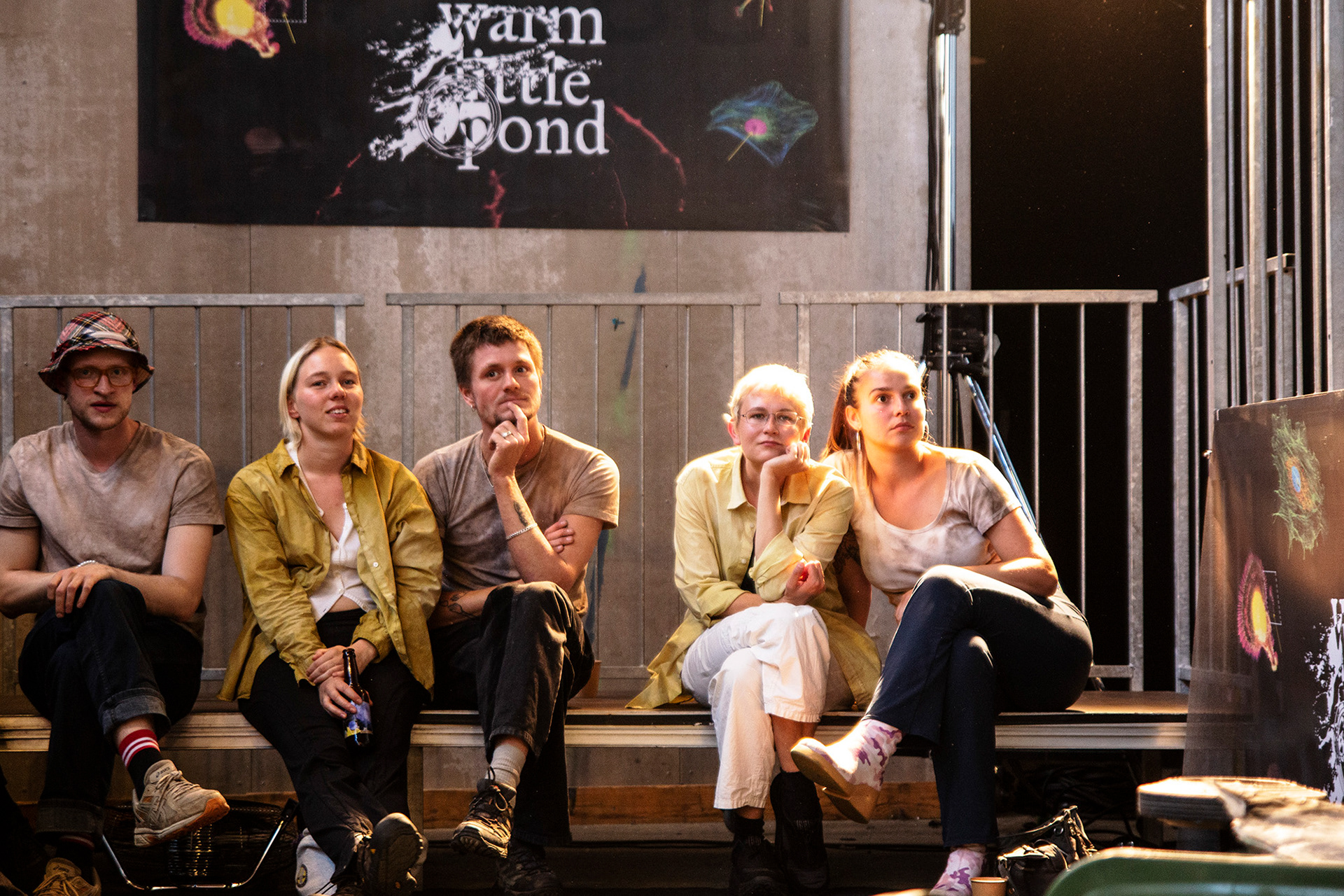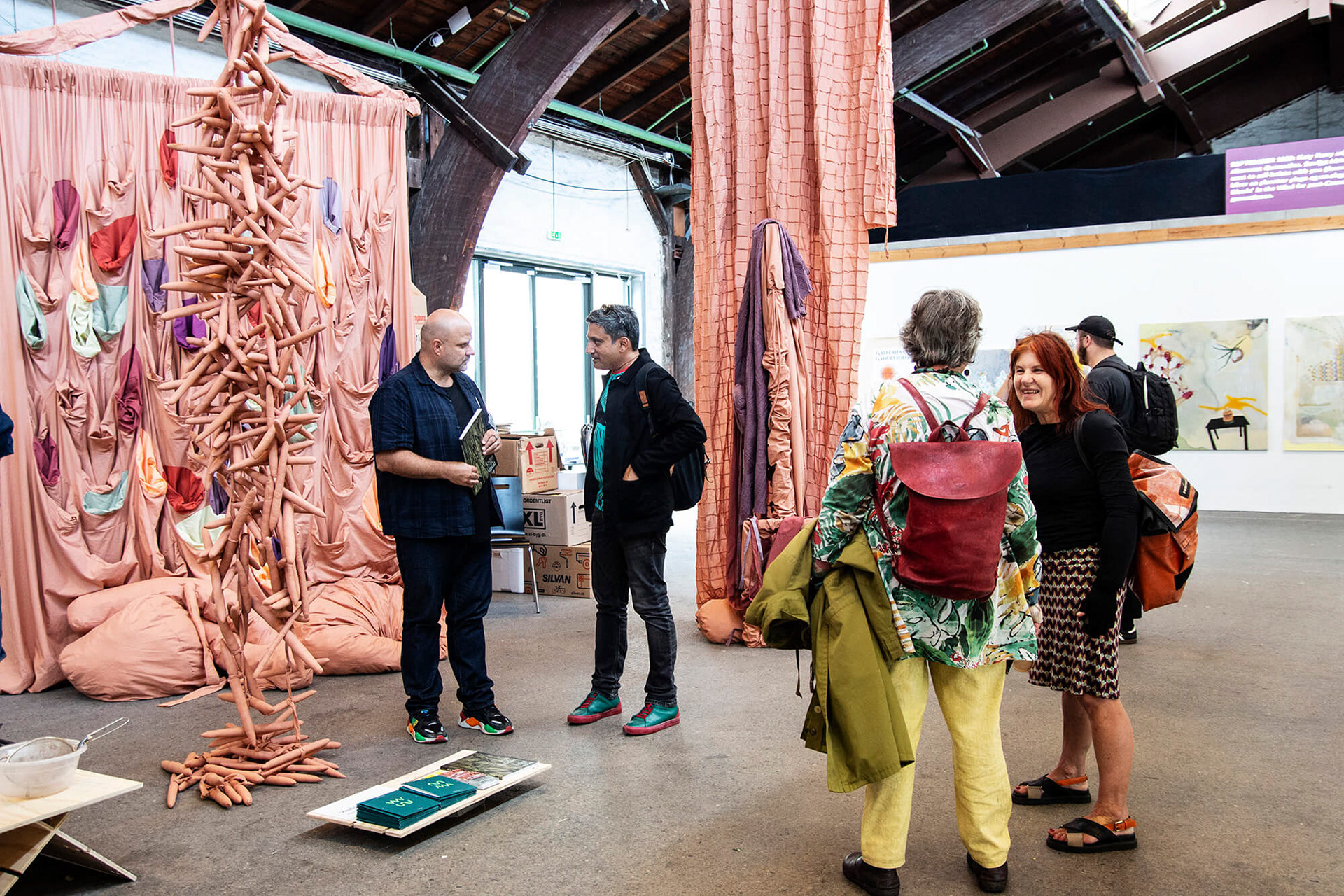 Photo credit Mariana Gil and Felicia Gränd